Dental Afterpay
Maybe you've been wanting to whiten or straighten your teeth but you aren't sure how you'll pay for it. Or perhaps you're overdue for a dental exam or want to restore the function of your smile with dental implants but your funds are limited. The good news is with Afterpay you don't have to delay getting the dental care you want or need.
Budget-Friendly and Convenient
With Afterpay you can achieve that confident, beautiful smile now and pay for it over four equal fortnightly payments. One of the reasons why many dental patients take advantage of Afterpay is it allows them to spread out the cost of their treatment with zero added interest and no additional fees.
How to Get Started
To take advantage of Afterpay, you just need to take a few simple steps:
Sign up for Afterpay by downloading it on the App Store or by using Google Play to get it.
Book your visit to Smiles Are Us.
Pay for your dental care in four equal payments. You won't need to make any extra payments.
Am I Eligible?
To be able to use Afterpay, you must
Possess an Australian debit or credit card
Be 18 years of age or older
Live in Australia
Have a valid email address and mobile phone number that are verifiable
Use a valid Australian bank payment card to utilise for your purchase
Have the ability to enter into a legally binding contract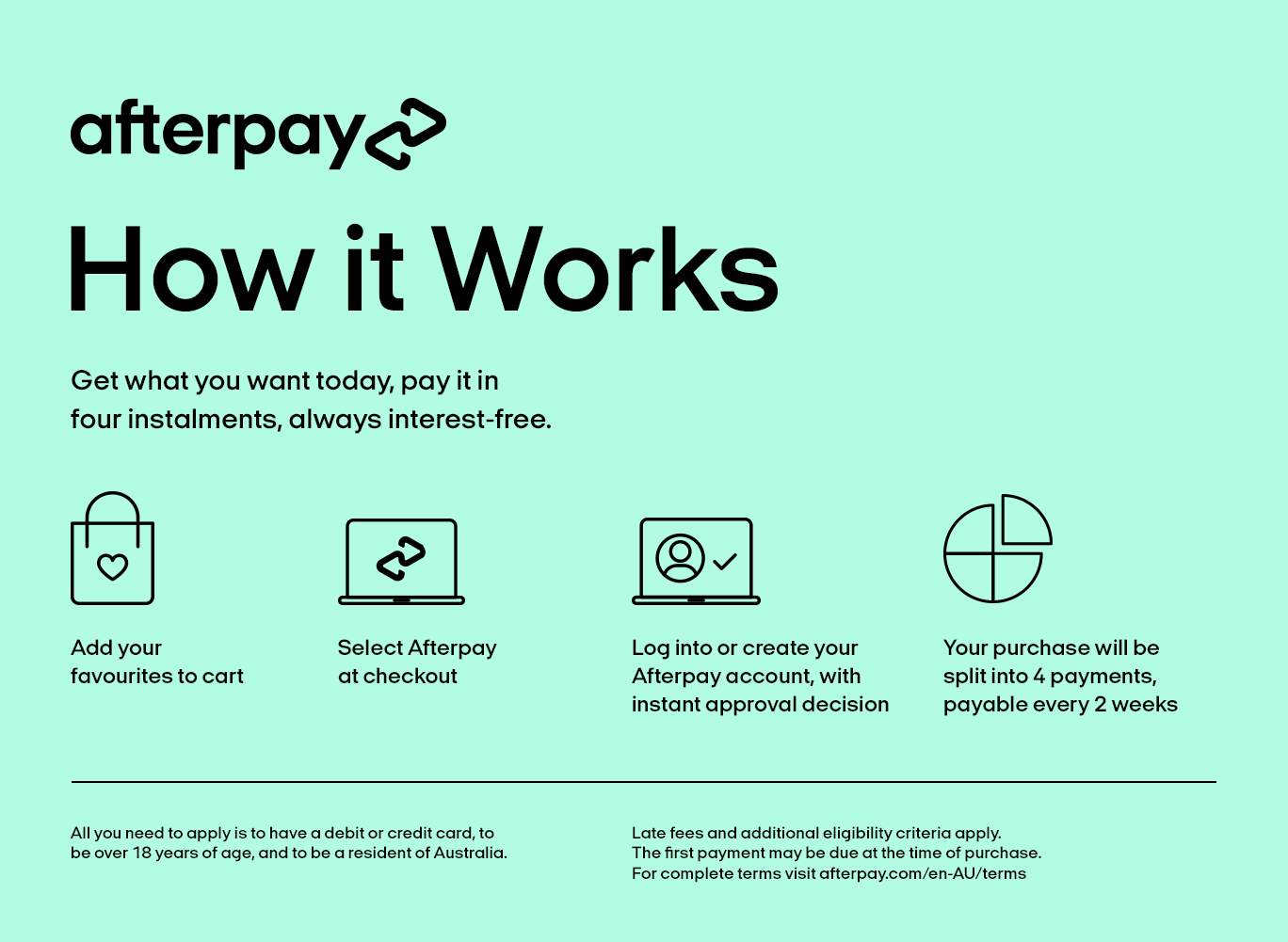 FAQ
Is there a limit on the dollar value that I can access via Afterpay?
Yes, each customer has their own limit, depending on a few factors (newness of the account, regularity of usage and repayment timeliness). A new account typically has a $600 limit and can increase to a maximum of $2000 limit.
How much does Afterpay cost to use?
Afterpay is free to patients. Service providers such as Smiles Are Us pay Afterpay to help you purchase the dental treatments you want now. At all times, you will be able to maintain control of your money.
Can I use it for any treatment?
As long as the service is within your limit, Afterpay can be used as the payment method.
Can I use Afterpay to fund the gap after my health fund payment?
Yes, if you have private health that covers a portion of the payment, you can put the remainder on Afterpay

Afterpay at Smiles Are Us | 08 8231 9297