Meet Dr Nicola Lippis (Dentist)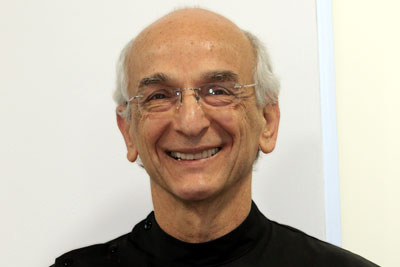 We're thrilled to welcome Dr Nicola (Nic) to the practice, who graduated from Adelaide University in 1974. In his care, patients will always find that he takes a whole-person approach, and does everything that he possibly can to ensure wonderful results while maintaining the highest level of honesty. Dr Nic also prides himself on finding the least invasive treatment for every patient.
When you're in Dr Nic's care, you'll find that he places a big emphasis on prevention–down the road, this can save your pocketbook lots of money as your teeth will be set up for long lasting health. In addition, Dr Nic has a great deal of knowledge in helping patients struggling with snoring and sleep apnoea issues. Whether you're a snorer or you're struggling with sleepless nights because your partner is, we hope you'll give us a call to learn about the natural, non-invasive treatments we can offer.
"My goal for every patient is that they simply improve and gain confidence in their smile." — Dr Nic.
Outside of the Practice
When he isn't crafting beautiful smiles in the practice he loves to read history books—especially ancient history! Learn more about Dr Nic and his dental philosophy when you book your next appointment with us. We look forward to welcoming you into our care.
Schedule an Appointment Today
Contact Smiles Are Us today to schedule an appointment with Dr Nicola!


Dr Nicola Lippis | 08 8231 9297